Calling for: Kids Friendly Restaurant or Cafe Owners and Management Team
Elevate the Dining Experience: Introducing Our Kids Friendly Cutlery for Your Restaurant or Cafe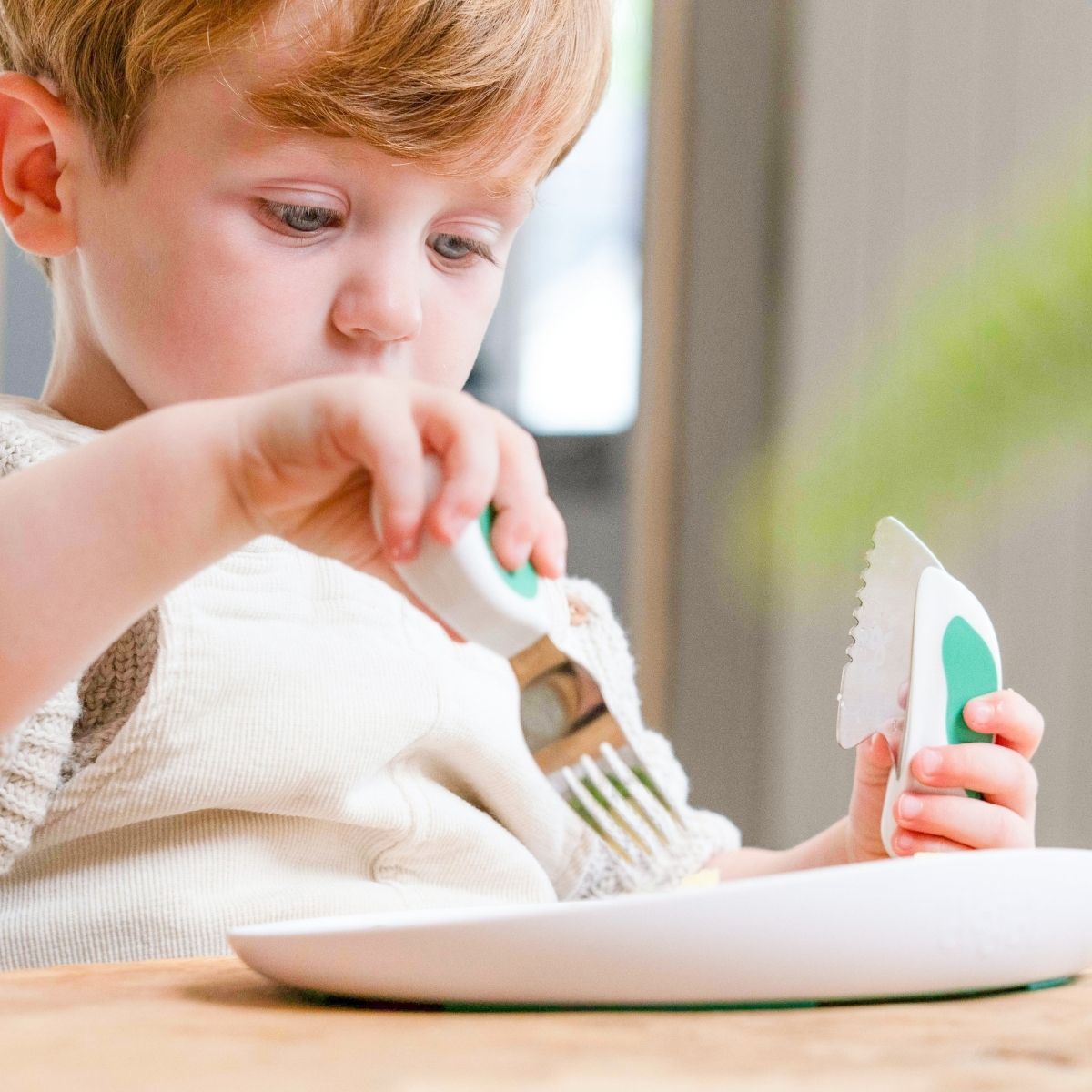 As restaurant & cafe owners, you all strive to create an exceptional dining experience for your young patrons and their families. An essential aspect of achieving this goal is providing top-quality cutlery that is not only safe but also delightful for children to use. We present to you our innovative doddl range, engineered for children with expertly shaped handles to bring joy and ease to every mealtime moment.
Discover how our cutlery can enhance your dining establishment's family-friendly reputation while satisfying parents and captivating young diners.
Engaging and 5* Rated by Parents: Our kids cutlery are designed with deep child development insights combined with advanced engineering. Our products help young children learn to eat on their own quickly, intuitively, correctly and magically. By offering such engaging tools, your restaurant can create a captivating dining experience that leaves lasting memories.

Safety Comes First: We understand the utmost importance of safety when it comes to children's cutlery. doddl products are meticulously crafted from food-grade, BPA-free materials, ensuring a safe and healthy mealtime for every child. With our cutlery in your restaurant, parents can relax and enjoy their meal, knowing their little ones are in safe hands.

Durability for Long-Lasting Use: As restaurant & cafe owners, you value investments that stand the test of time. Our smart cutlery is not only charming but also built to endure the rigors of daily use. Dishwasher-safe and resistant to wear, you can count on our cutlery to remain in pristine condition for many meal services to come.

Elevate Your Family-Friendly Reputation: By equipping your restaurant with our kids friendly cutlery, you solidify your commitment to providing a family-friendly environment. Parents will be drawn to your establishment, knowing that their children will be catered to with care and attention, resulting in repeat visits and positive word-of-mouth recommendations.

Bulk Purchase Discounts and Flexible Packages: We understand that as a restaurant or cafe owner, budget considerations are crucial. To support your business, we offer bulk purchase discounts and flexible packages tailored to meet your specific needs. Let us help you find the ideal range for your restaurant or cafe.
When it comes to creating a remarkable dining experience for families, the right cutlery can make all the difference. Our award winning children's cutlery not only meets the highest safety standards but also delights young diners with its ergonomic design. Elevate your restaurant's reputation as a family-friendly destination by investing in our durable and magical cutlery.
To learn more about our product offerings and how they can benefit your establishment, please contact us at wholesale@shoplatteparents.com. Join us in transforming ordinary mealtimes into extraordinary memories for families visiting your restaurant.